Why Is a Litigation History Search an Important Part of an Asset Search?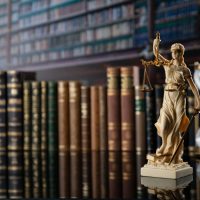 At Millennium Intelligence Agency, we provide private investigation services to attorneys, government agencies, and corporations involved in civil litigation. Our experienced private investigators serve clients in California and across the globe, equipped with a robust skill set and the latest technology to deliver valuable, actionable insights. Clients often call upon us to perform an asset search in conjunction with their commercial transaction, pending lawsuit or settlement talks, so they'll have the best information and most complete picture regarding how to proceed. One important part of conducting a complete asset search includes conducting a litigation history search as part of the process. In this post, we explain why that is. For help with an asset search or other investigative matters related to your civil litigation, contact Millennium Intelligence Agency for help from an experienced professional investigator conducting investigations in California and worldwide.
What Is a Litigation History Search?
In essence, a litigation history search is an investigative process where we unearth and analyze an individual or entity's past involvement in lawsuits. This process could entail examining court records, public documents, and various databases to collect as much relevant information as possible. The end goal is to construct a comprehensive picture of an individual's or entity's legal history.
The Significance of a Litigation History Search in Asset Investigations
In the field of private investigations, particularly in cases involving civil litigation, an asset search is a common task. Whether the aim is to identify hidden assets, determine the financial health of a company, or evaluate a debtor's assets, understanding a subject's litigation history can be a powerful tool.
Uncovering Hidden Assets
One of the ways a litigation history search can help in an asset search is by revealing hidden assets. Often, when parties are involved in civil litigation, some assets may be obscured or transferred to prevent seizure or to lower perceived wealth. A thorough review of past lawsuits and related documents can potentially highlight patterns or unusual asset transfers, pointing to previously undiscovered assets.
Evaluating Financial Risks
Another important factor is the identification of financial risks. A history of multiple lawsuits can indicate a pattern of behavior that may continue in the future, creating potential financial liabilities. This information can be crucial for clients in evaluating the risk associated with certain transactions or agreements. For instance, in a corporate merger or acquisition, understanding a company's litigation history can reveal potential future liabilities or ongoing disputes that could affect the company's value.
Establishing Credibility
Lastly, litigation history can shed light on the credibility and reputation of the subject in question. Individuals or entities with a lengthy record of lawsuits may be viewed as untrustworthy or financially unstable. This insight can influence various decisions, such as the choice of business partners or investment strategies.
The Information You Need to Make the Best Decisions
At Millennium Intelligence Agency, we understand the importance of a comprehensive asset search, and we recognize that a litigation history search plays a crucial role in this process. By uncovering hidden assets, evaluating financial risks, and establishing credibility, a thorough examination of litigation history provides invaluable data that can significantly impact our clients' legal and financial decisions.
Remember, every piece of information matters, especially when it comes to civil litigation. Trust the experts at Millennium Intelligence Agency to leave no stone unturned in your asset search, including the often-overlooked landscape of litigation history.
If you are performing due diligence in advance of a settlement, gathering evidence for a pending litigation, working to establish a financial profile, or trying to locate a missing party, Millennium Intelligence Agency is ready to offer you vital support. Call our diligent, professional legal investigative team today at 213-986-9888 for trusted and thorough intelligence-gathering services.