Why It Is Important to Hire a PI to Do Public Records Searches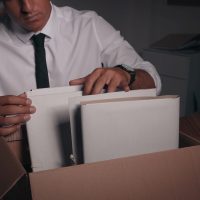 Private investigation is not always about conducting surveillance and interviewing witnesses. There is a lot of useful information to be found by conducting searches through relevant public records. Knowing where to search, how to search, what evidence is valuable, which is faulty, and how to track down the pertinent information quickly and efficiently, are all part of the expertise of the licensed private investigator. Continue reading for a discussion of the benefits of a well-crafted public records search from the professional intelligence-gathering team at Millennium Intelligence Agency (MIA).
What Can You Learn From a Public Records Search?
Public records searches can provide a wealth of useful data for litigation. You can vet opposing parties in advance of filing a case or negotiating a settlement, track down witnesses and defendants who have gone missing, and put together a useful financial and personal profile of the various parties to your case. Public records searches can be used to find, among other things:
Real estate records
Criminal records
Court records
Marriage and divorce records
Credit records
Bankruptcy records
Records listing assets
Records to establish a financial profile
Driving records
Records pertaining to judgments and other liabilities
Employment records
Any of this information may be pertinent depending on the nature of your case and the parties involved. Whether you are looking to establish a financial profile before sending a demand or accepting a settlement, you are conducting a background check, you need to identify assets to attach, or you are trying to find a party who skipped town, there is a lot to be found through searches of public records and public databases.
Why Hire a PI to Search Public Records?
The fact that public records are "public" does not, unfortunately, make them easy to find, nor does it mean that they are always 100% accurate. A licensed private investigator can comb through thousands of documents in hundreds of different databases, including online and physical locations, to find the information you need for your litigation or other investigatory purposes. When you're working on a lawsuit or putting together a financial profile in advance of a deal or settlement, you don't want to spend hours looking through microfiche or wading through boxes of documents in the basement of the county clerk's office. Your professional investigator is there to handle the leg work.
An experienced investigator knows where to look and how to find the documents efficiently and effectively; they won't be starting from square one. They'll also be better equipped to find the original, usable documents, as opposed to copies and other documents that lack sufficient legal weight.
Moreover, even online public records can prove faulty. They might record a deed improperly, or list the wrong party on a court record, marriage record, property record, or other databases. Free online search databases are especially questionable and often provide answers or purported documents that would not hold up under scrutiny (or in court). Those databases might also charge hidden fees or have poor privacy protection, exposing your personal data and that of your client. They might even have used questionable methods to obtain the data, which could subject you to trouble by association in addition to getting the documents tossed out of court.
A seasoned and thorough private investigator will provide you with a complete, well-sourced picture based on your specifications, and will not stop simply when they appear to find a partial answer to a question. The facts provided to you will be well-supported and well-sourced, with possible inaccuracies combed through and either corrected or at least identified.
If you are performing due diligence in advance of a settlement, gathering evidence for pending litigation, working to establish a financial profile, or trying to locate a missing party, Millennium Intelligence Agency is ready to offer you vital support. Call our experienced, licensed legal investigative team today at 213-986-9888 for dedicated and detail-oriented intelligence-gathering services.