Why Does MIA Specialize in: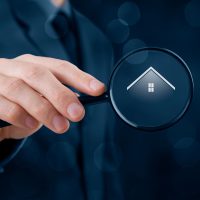 -Asset Searches
-Background Investigations
-Whereabouts/Skip Tracing
-Social Media Investigations
-Insurance Policy Tracing
MIA is a private investigative agency that specializes in providing services to attorneys and their clients. In line with our focus on legal matters, we have specialized in a number of particular investigative arenas.
Asset Searches
When MIA conducts an asset search, we'll conduct a comprehensive, national and international search for any and all assets connected to a particular party. We'll track down real estate, bank accounts, cash, judgments, mortgage information, vehicles, brokerage accounts, business ownership, and all other information you may need about a particular party.
An asset search can give you a complete, accurate picture of a party's financial profile and other relevant information. Whether you are considering a representation or you are evaluating another party in advance of litigation, understanding their profile can give you the proper vantage point from which to evaluate your next step. If you are looking to negotiate a settlement or satisfy a judgment, it's vital to know the bargaining power of each party as well as your options.
Background Investigations
A background investigation can give you a complete picture regarding a particular person or entity. MIA conducts public record searches and combs various databases to find information such as criminal records, court records, real estate transactions, bankruptcies, driving history, employment records, and credit profiles. Whether you are considering a new client, evaluating a party or witness to litigation, or preparing for a deposition or cross-examination, a comprehensive background investigation can give you the data you need.
Whereabouts/Skip Tracing
The quintessential function of a professional private investigator: tracking down people. MIA will work through all available online and physical databases to find individuals who have either gone missing or prefer not to be found. Whether you are trying to serve a party in advance of litigation, track down a vital witness, or find your own client, MIA can find your missing person through a whereabouts search. Every step we take, we ensure compliance with all applicable laws and regulations. When you need to find someone efficiently, effectively, and lawfully, MIA is ready to help.
Social Media Investigations
In the modern era, you can unearth a shocking volume of information about most people through a scrape of their social media. It's not sufficient to just browse the target's profiles, however. MIA conducts a full, thorough investigation of a person's entire internet presence. We look through both current and past profiles as well as the profiles of their friends and acquaintances, in order to find pictures, posts, and other data that may no longer be directly tagged to a specific person. We'll track down blog posts, screenshots, statements, articles, and more.
A thorough social media investigation can help identify where a person was at which point, prove or disprove their claims about injuries and other matters, demonstrate whether they've complied with court orders, find instances of harassment or unlawful conduct, and otherwise provide you with a wealth of evidence to suit your needs.
Insurance Policy Tracing
An insurance policy trace involves tracking down any and all insurance policies that may apply to a particular party, case, or piece of property. MIA conducts a comprehensive search nationwide for policies that may come into play, liability, auto, business, homeowners, renters, and umbrella policies. We confirm policy limits, verify that policies are current, and find where older policies have merged into newer policies.
Insurance policy tracing is important when weighing the value of a case and knowing where to start with negotiations. With a comprehensive insurance policy trace, you can verify whether a defendant or other party has insurance and even unearth umbrella policies they may not have considered. You'll gain bargaining leverage and be fully informed when advising your client about settlements, whether to go to trial, and other matters. Moreover, if you're looking to satisfy a judgment, knowing which policies apply and to what degree will ensure a smooth collection process. You don't need to wait for other parties to provide that information through a long, drawn-out discovery process; we can track the information down for you quickly, efficiently, and comprehensively.
If you are performing due diligence in advance of a settlement, gathering evidence for pending litigation, working to establish a financial profile, or trying to locate a missing party, Millennium Intelligence Agency is ready to offer you vital support. Call our licensed, lawful, and thorough legal investigative team today at 213-986-9888 for efficient and effective intelligence-gathering services.