What Private Investigators Cannot Do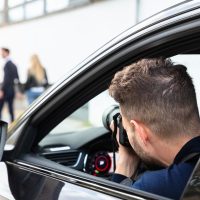 Private investigators can do many things. The primary role of a private investigator, however, and the reason most civil litigation attorneys hire a private investigator, is for intelligence gathering services. A private investigator has the training, experience, and expertise to get information others can't and acquire information more efficiently, more accurately, and more completely than attorneys can do on their own. At Millennium Intelligence Agency, we are frequently called upon to conduct asset searches, insurance policy traces, social media investigations, and whereabouts searches to aid lawyers in civil litigation, including both pre-suit and discovery phases.
For all that private investigators can do, however, there are many things that they cannot do. A private investigator who is unscrupulous or uninformed about the limits of their practice can not only wind up in trouble with their state licensure body and even face criminal prosecution, but they can also expose their clients to liability for unlawful activity undertaken on their behalf. Learn more below about some of the things private investigators cannot do, and make sure the PI you hire to help you with your case is experienced, knowledgeable, and ethical. In California and worldwide, count on Millennium Intelligence Agency for professional assistance you can count on.
Private Investigators Are Not Police Officers
Private investigators can make citizen's arrests if necessary to the same extent other members of the public can, and often with greater expertise, but they do not have law enforcement authority. Private investigators cannot represent themselves as government officials, and they cannot wear or carry a badge, which might mislead people into thinking they have official government powers.
Private Investigators Cannot Violate State Privacy Laws
Intelligence gathering must be conducted in a manner consistent with applicable state and federal privacy laws. A PI cannot enter a private building without the owner's consent, and in California, a PI cannot (nor can anybody else) record a phone conversation without the consent of all parties on the call. A PI also cannot record a conversation between others in which the PI is not a participant (no phone taps).
A private investigator also cannot take pictures of people in places where they have a reasonable expectation of privacy, such as in their home or a locker room.
Similarly, a private investigator cannot access a person's private accounts, including their bank accounts or social media accounts. Although a PI cannot hack into a person's account or otherwise gain unlawful access, private investigators do have many means at their disposal to access publicly available information in ways not easily accessible to a non-professional. A skilled PI will also know how to sift through the sea of available information, determine what is accurate and what is not, find what is truly of interest to the client, and present it in a form the client can easily use.
Get Help With Your Civil Litigation or Investigative Matter from a Skilled and Experienced Investigative Firm
If you are performing due diligence in advance of a settlement, gathering evidence for a pending litigation, working to establish a financial profile, or trying to locate a missing party, Millennium Intelligence Agency is ready to offer you vital support. Call our licensed, skilled, and thorough legal investigative team today at 213-986-9888 for experienced and skillful intelligence-gathering services.