What is a Due Diligence Investigation?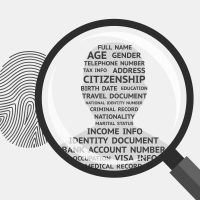 You represent a client embroiled in a heated legal dispute. After months of negotiations, you've finally arrived at a reasonable settlement to resolve the outstanding claims. Everyone shakes hands, the papers are signed, and you walk away happy for a job well done. A month later, your client leaves you an angry voicemail claiming they just discovered the defendant had an insurance policy worth twice the settlement amount which never came up in the talks at the table. Now you're facing damage to your reputation and a possible malpractice lawsuit. With a proper due diligence investigation conducted by the Millennium Intelligence Agency, this problem could have been avoided.
What Does a Due Diligence Investigation Involve?
A due diligence investigation is a professional investigation focused on one or more parties to litigation in order to get a complete professional, personal, and financial picture. Due diligence can and should be conducted in advance of a transaction, at the outset of litigation, or in preparation for settlement. The purpose of a due diligence investigation is to give you the strongest position for bargaining, negotiation, or litigation based on having all relevant information at hand. With a proper due diligence investigation, you'll never be surprised by untimely reveals of information that would have been significant had you been apprised in a timely manner.
At MIA, we conduct due diligence investigations on behalf of attorneys and law firms at any stage of litigation, mediation, arbitration, or settlement negotiation. Our investigative report will provide you with all information necessary to make an informed decision on your matter and offer the most well-informed advice and representation to your clients.
Litigation Due Diligence
With regard to litigation, our due diligence investigations will unearth all relevant information concerning the assets and liabilities of the other party, including a complete understanding of all relevant insurance policies. Through asset searches, we'll uncover information regarding real property, intellectual property, bank accounts, ownership interests, brokerage accounts, and all other assets that you may be able to attach as part of your legal claim. We conduct a thorough, comprehensive search at the local, national, and international levels to make sure that you are fully apprised of any and all assets from which the party may draw funds. We also identify any debts, liabilities, outstanding contracts, and other items that may affect the value of your claim or your ability to collect once the matter is resolved.
MIA also specializes in insurance policy tracing, an integral part of litigation due diligence. Our seasoned investigative team will track down all insurance policies that may apply to a particular matter, piece of property, person, or business. We'll identify the existence of and, where possible, the policy limits for any insurance policies that might be triggered in your matter. We review all types of insurance policies including malpractice, auto, liability, property, homeowners, renters, and director & officer liability, among others. We'll also determine whether there are any umbrella insurance policies that might be attached in your matter. We review current and lapsed policies, and determine whether older policies have merged into newer policies.
With a comprehensive understanding of the finances and liability protections for a given party, you'll be fully armed in advance of negotiations, litigation, mediation, or satisfying a judgment. You'll come from a stronger position for bargaining, and you'll be able to advise your clients about the potential risks and rewards of settling vs. going to trial. Rather than waiting for the other party to provide a complete financial picture through discovery or of its own volition, you can come to the table with all relevant information already in hand.
Professional Legal Investigative Agency Ready to Provide Comprehensive Due Diligence Services
If you are performing due diligence in advance of a settlement, gathering evidence for pending litigation, working to establish a financial profile, or trying to locate a missing party, Millennium Intelligence Agency is ready to offer you vital support. Call our experienced, professional, and qualified legal investigative team today at 213-986-9888 for efficient and effective intelligence-gathering services.