What Is an Asset Search?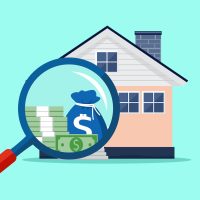 If you are engaged in civil litigation, the more information you have about the other party, the better. Full awareness of their financial circumstances and other matters gives you a leg up at the negotiation table. The last thing you want is to accept a lowball settlement on behalf of your client, only to later discover the opposing party had a piece of property you easily could have attached upon securing a larger settlement. An asset search can help you get a comprehensive financial picture or profile of a person or business, ensuring you have all the information you need to give the most well-informed advice and make the most educated decisions for your client.
Read on for an explanation of asset searches. If you are in need of private investigative services, call the professional and comprehensive intelligence-gathering team at Millennium Intelligence Agency (MIA).
What Assets Do You Find in an Asset Search?
An asset search conducted by a private intelligence-gathering agency will give you a complete profile of an individual or business. A seasoned investigator will search across all available databases, both local, national, and international, as well as conduct boots-on-the-ground research. The goal is to identify all assets in which the party has an ownership interest, as well as to identify liabilities, areas of financial concern, and other data that may become useful in your matter.
Through a comprehensive asset search, your investigator can present you with a profile including all assets and other data about a party, including the following:
Real property, residential and commercial, wherever located
Bank accounts, both domestic and foreign
Business ownership interests
Past and current bankruptcy proceedings and any associated judgments
Hidden and offshore assets
Past judgments
Investment accounts
Past litigation and results
Pending litigation
Insurance coverage
Mortgages and other debts
Business partnership, members, and organizational structure
Cash and liquid holdings
Vehicles, including cars, boats, motorcycles, and planes
Voter registration
Criminal history
Employment
Personal identifying information
How Does an Asset Search Help Me?
A comprehensive asset search gives you a complete profile of a given person or business entity. You can conduct an asset search to vet a client prior to offering representation, evaluate your opposing party to gauge the value of a case, provide you with ammunition for negotiations, conduct due diligence in advance of a settlement, and ensure that you have the power to enforce judgments against a debtor. An asset search helps you before, during, and after litigation, allowing you to best serve your client's interests at all stages while protecting your own investment.
If you are performing due diligence in advance of a settlement, gathering evidence for a pending litigation, working to establish a financial profile, or trying to locate a missing party, Millennium Intelligence Agency is ready to offer you vital support. Call our seasoned, comprehensive, and effective legal investigative team today at 213-986-9888 for experienced and skillful intelligence-gathering services.