How a Litigation Search Can Serve as a Road Map to Finding More Information About a Person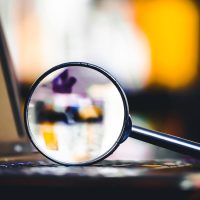 If you are considering whether to take on a client, evaluating an opposing party in advance of a settlement, or vetting a potential borrower, it's important to conduct proper due diligence. Before you put pen to paper and make a decision affecting your firm and/or your clients, it's important to have all the facts at your disposal. A litigation search can be an invaluable tool in assessing parties and their financial, legal, and personal history. Below, the professional intelligence-gathering team at Millennium Intelligence Agency (MIA) discusses some of the ways in which a litigation search can be used to find identifying information about a person.
What Types of Cases Can Be Discovered in a Litigation Search?
A litigation search can unearth a bevy of useful information. In addition to searching for tax liens, judgment liens, and UCC searches, the intelligence agents at MIA can conduct a thorough search for any pending or prior litigation involving a given party. Litigation searches can cover county and state courts, identifying any prior or current civil litigation from personal injury to contract disputes to family law matters; federal district courts, bankruptcy courts, identifying past or present bankruptcies; and criminal courts, identifying publicly available criminal records involving a given party as a defendant.
Why Does a Litigation Search Matter?
Through a litigation search, you can discover extensive information about opposing parties and other subjects of investigation. You can learn about their current obligations, problematic professional matters, existing and potential future liabilities, and all manner of other valuable information. Through a litigation search conducted by MIA, you can learn about, among other things:
Debts, liabilities, bankruptcies. Knowing about existing debts and liabilities through bankruptcy filings or collection actions can give you insight into what assets a party possesses that might be available to satisfy a debt or judgment.
Pending lawsuits. New lawsuits can point you to additional funds the party might soon be coming into. Also, learning about pending lawsuits as part of due diligence could alert you to the possibility that dealing with a particular party involves taking on more risk than you originally anticipated.
Identifying information. If you are searching for a missing person or trying to identify the assets of a debtor or opposing party, personal identifying information can be extremely useful. A litigation search can identify marriages, divorce filings with comprehensive financial disclosures, real estate disputes, and other public records with relevant information about a given party at their core.
Judgments against a person and their property. A search of judgments can reveal property that was otherwise not known about, including real property, insurance policies and personal assets.
If you are performing due diligence in advance of a settlement, gathering evidence for a pending litigation, tracking down a debtor's assets, or trying to locate a missing party, Millennium Intelligence Agency is ready to offer you vital support. Call our seasoned, professional legal investigative team today at 213-986-9888 for thorough and experienced intelligence-gathering services.