Is It Legal to Use OSINT?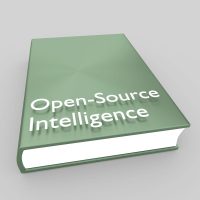 If you've worked with a private investigator recently to assist you in a civil matter, or if you've tried to do some digging online yourself, you might have come across the term OSINT, for Open Source Intelligence. Depending on your level of technological savvy, you might welcome OSINT into your practice or be wary of it, especially when you hear about OSINT used in conjunction with terms like "deep dive" or the "dark web." Below we attempt to bring OSINT out into the light just a little bit to help you understand more what it is all about. For expert assistance with civil litigation investigations, including asset searches, social media investigations and whereabouts searches, reach out to Millennium Intelligence Agency for investigations worldwide.
What Is OSINT?
Open Source Intelligence (OSINT) refers to the collection and analysis of information that is publicly available. This can include anything from social media profiles and news articles to public records and forums. The term is commonly used in cybersecurity, journalism, and, of course, investigations. OSINT tools can be incredibly valuable for gathering data without breaching privacy laws or hacking into systems. In other words, everything you collect through OSINT is freely accessible information.
What Can OSINT Be Used for?
OSINT has a multitude of applications and can be employed in various fields:
Background Checks: Companies may use OSINT tools for vetting potential employees.

Competitive Analysis: Businesses often use OSINT to keep tabs on competitors' strategies and upcoming products.

Fraud Investigations: Public data can be used to corroborate or debunk claims in various investigations.

Missing Persons: Authorities and private investigators use OSINT to track down missing persons through social media activity and other publicly available data.
Improper Uses of OSINT
While OSINT deals with publicly available information, there are ethical boundaries and laws that restrict its use. Here are some instances where OSINT could be misused:
Stalking or Harassment: Using publicly available information to stalk or harass individuals is illegal and can lead to criminal charges.

Identity Theft: Using public information to impersonate someone else is a criminal offense.

Data Mining for Personal Gain: Extracting public data in bulk to sell it or use it for personal gain can also cross ethical and legal boundaries.

Unconsented Surveillance: Even though the information is public, continually monitoring someone without their consent can be deemed as harassment.
Why a Licensed Investigator Can Make a Difference
Navigating the complex web of laws and ethical considerations surrounding OSINT is a task best left to professionals. Here are a few reasons why hiring a licensed investigator can help:
Expertise in Data Collection: Licensed investigators are trained in the proper and ethical collection of data.

Understanding Legal Constraints: An investigator is familiar with jurisdiction-specific laws governing OSINT and ensures that the investigation remains within legal bounds.

High-Quality Analysis: Collecting data is just the first step; a qualified investigator knows how to interpret it effectively, providing you with actionable insights, i.e., news you can use.

Accountability: A licensed investigator is held to professional standards, providing a level of accountability that laypersons or unlicensed investigators can't offer.

Protecting Your Interests: Improper use of OSINT could land you in legal trouble. Hiring a licensed investigator protects you from this risk, ensuring the investigation is conducted appropriately.
A Valuable Tool in the Right Hands
OSINT is a powerful tool when used correctly. However, improper use can lead to legal repercussions. Hiring a licensed investigator will not only enhance the quality of your investigation but also ensure that all activities are carried out within the boundaries of the law and ethical considerations. It's always better to rely on professionals when dealing with sensitive matters like investigations, as the risks associated with improper use are far too great.
If you are performing due diligence in advance of a settlement, gathering evidence for a pending litigation, working to establish a financial profile, or trying to locate a missing party, Millennium Intelligence Agency is ready to offer you vital support through expert means. Call our diligent, professional legal investigative team today at 213-986-9888 for trusted and thorough intelligence-gathering services.