Understanding the Importance of Hiring an Experienced Professional Investigator to Perform a Public Records Search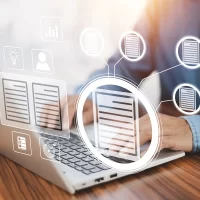 When it comes to preparing for litigation or conducting due diligence, understanding all key parties involved in the matter, be they individuals or business entities, is critical. This comprehensive understanding extends to both counterparties and your own clients. In such situations, a public records search becomes a powerful tool, capable of providing a detailed snapshot of an individual or a company. However, the efficacy of a public records search hinges largely on how it is conducted.
To ensure your search yields relevant and comprehensive data that will aid your representation, you must rely on the expertise of a worldwide professional investigator (PI). Let's explore why a professional PI, such as our experts at Millennium Intelligence Agency (MIA), is crucial for a successful public records search.
Public Records Search: A Deep Dive
Think of a public records search as a form of background check. It involves combing through public databases, both digital and analog, to compile a complete profile of a person or entity. With a seasoned PI conducting this search, you can be confident that all crucial data will be uncovered, extraneous information will be excluded, and the outcome will be a comprehensive and concise report tailored to your specific needs.
A Glimpse into a Public Records Search
Public databases offer a wide range of information for those who know where and how to look. From state and county registrars, court records, and motor vehicle departments, the depth of information available is vast. Some of the data you can expect to retrieve from a thorough public records search include:
Criminal history
Current and past bankruptcies
Marriage and divorce records
Property transfers and related history
Fines and violations
Credit records
Driving history
Prison records
Financial records and assets
Corporate history
Judgments for and against a party
Restructuring
Employment history
The Value of a Public Records Search in Your Case
A thorough public records search can greatly enhance your decision-making capabilities, both for and on behalf of your client. For instance, before accepting a new client, a quick public records search can uncover potential red flags, such as bankruptcy, criminal indictments, or a history of vexatious litigation. This information can prevent you from being blindsided by circumstances that could affect your fees or professional reputation.
Public records searches are also instrumental when it comes to other parties involved in your case. They can provide insights into another party's financial health, offering a strategic advantage in settlement discussions and informing you about the worthiness of pursuing the matter. The data unearthed by your PI could provide additional leverage in negotiations, revealing assets that can be leveraged or other relevant records.
Trust the Experts
When you engage a skilled PI for a public records search, you receive more than just an exhaustive records search. You receive a succinct report comprising the precise information needed to make informed decisions about your case. If the data revealed can serve as evidence, a seasoned PI ensures that it is presented in a court-admissible form.
Whether you are conducting due diligence ahead of a settlement, gathering evidence for a pending case, working to establish a financial profile, or attempting to locate a missing party, the Millennium Intelligence Agency is poised to provide thorough support. Contact our committed legal investigative team today at 213-986-9888 for reliable intelligence-gathering services.