Top Five Biggest Mistakes Attorneys Make When Hiring A PI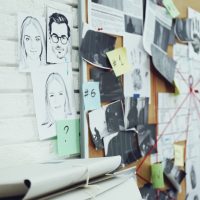 If you plan to hire a private investigator (PI) to assist you with a legal matter, you need to make sure you hire the right person for the job. Just as you would advise clients to take their time and have an agenda in mind when meeting with potential lawyers, you should approach your search for a PI with care and caution. Below, we discuss a few of the biggest mistakes that attorneys make when hiring PIs. If you are in need of private investigative services, call the qualified and thorough intelligence-gathering team at Millennium Intelligence Agency (MIA).
1. Can't Speak Directly to the PI
When you're looking to hire a PI, make sure you actually talk to the licensed PI in charge of the firm. Many PI firms have a number of associates and other staff members who handle certain tasks, but it's important for you to know who will ultimately be responsible for helping you with your case. If you can't get an initial consultation or meet directly with the PI you are trying to hire, you can't trust that they'll do the job you need once they are hired.
2. Hard to Get Hold of or Meet With
Once you have chosen a PI to hire, make sure that you are on the same page about communication and involvement. If you expect regular updates about the case, make sure that your chosen PI is willing to provide them. You do not want to be in a situation where your legal matter is proceeding and you are still missing a witness or key piece of evidence while your private investigator won't return your calls. You might find yourself in trouble with your clients or even with the court.
3. Hiring a PI Without the Specific Experience to Handle Your Type of Case
Hiring a private investigator is like hiring a doctor or a lawyer. No one person is a master of every part of the job. You wouldn't hire a criminal defense lawyer to handle a business merger, and you wouldn't hire a podiatrist to perform heart surgery. As a lawyer, you know: Specialization and experience matter.
If you need help with litigation, hire a PI firm that knows how to handle litigation. You need a PI who knows how to collect evidence that may be admissible in court. If you need to track down a witness or build a financial profile of a client or counterparty, make sure your PI firm has the skills, equipment, and experience necessary to get the job done right.
4. Hiring a PI Who Claims They Handle Everything
As we've said, specialization matters. PIs do not do "every" type of investigation, just like lawyers do not practice "every" type of law. The skills required to investigate possible corporate espionage by coming through technical servers are entirely different from the skills necessary to track down a missing witness or identify insurance coverage. These are all skills that require training and experience.
If you need private investigative services, make sure to hire someone who has a specialization and who knows what you need. A PI who claims they can handle everything from legal investigations to technical investigations to rooting out adultery is someone who likely can't do any of the above. A self-proclaimed "jack of all trades" is certain to be a master of none.
5. Hiring a Non-Licensed PI
In the State of California, PIs are licensed by the Bureau of Security and Investigative Services, which is a part of the Department of Consumer Affairs. A PI license gives the investigator the right to conduct investigative services, open up shop as an investigator, and hire and supervise non-licensed investigators. Without a license, a person can work under the supervision of a licensed PI, but they may not conduct investigative services on their own.
If you hire a PI without first ensuring they are licensed, there's no way of knowing what type of person you'll be getting. You will not know whether they are qualified, whether they have a criminal history that would prevent PI licensing, or whether they have any of the skills or experience necessary to help your case.
Moreover, they will not be held accountable by the PI licensing authority–meaning they will not fear recourse for actions such as invasion of privacy, deception, or use of unlawful means to collect information. Any of these actions can undermine your case, taint any evidence they collect, and even open you up to liability for their conduct as your agent. Work with a licensed PI firm to make sure they know how to do the job, they have the motivation to do it the right way, and they will not create extra legal headaches for you to deal with.
If you are performing due diligence in advance of a settlement, gathering evidence for pending litigation, working to establish a financial profile, or trying to locate a missing party, Millennium Intelligence Agency is ready to offer you vital support. Call our skilled, effective legal investigative team today at 213-986-9888 for professional and comprehensive intelligence-gathering services.